We are called to reveal the Light of Christ to the world.
---
LUMEN CHRISTI LITURGY SCHEDULE
RESUMES 23 OCTOBER 2021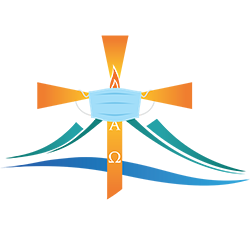 Lumen Christi churches will be reopening from the Saturday 23rd October 2021. All mass times will be as before the lock down. We will be operating with the 4sqm rule with social distancing. You will be required to sign in when you arrive at the church with the QR code.
For further information including restrictions on weddings and funerals, please refer to the NSW Health website.
Weekday livestream Mass will cease on 22nd October 2021. Sunday Livestream Mass will continue as the usual time of 10.30am.
Go to: livestream.lumenchristi.org.au

To download a copy of the Diocese of Wollongong COVID-19 Roadmap please see click on the link below.
DOWNLOAD DIOCESE OF WOLLONGONG COVID-19 ROADMAP
Wollongong

Monday
Mass: 7am
Tuesday
Mass: 7am
Wednesday
Mass: 7am
Confessions: 11:30am
Mass: 12.10pm
Thursday
Mass: 7am
Friday
Mass: 7am
Adoration: 11:30am
Confessions: 11:30am
Mass: 12.10pm
Sunday
Mass: 7am, 10.30am & 5pm

Gwynneville

Thursday
Mass: 9.30am
Saturday
Mass: 5.30pm
Sunday
Mass: 9am

Fairy Meadow

Tuesday
Mass: 9.30am
Thursday
Mass: 9.30am (Italian); Mass: 5.30pm
Sunday
Mass: 8.30am
Mass: 10am (Italian)
Mass: 4.30pm (Vietnamese)

Balgownie

Sunday
Mass: 10am
---
---
DONATE AND SUPPORT US
---
The Eternal Peace Grotto is a place to lay to rest the ashes of your loved ones. Located on the northern side of the historic Saint Francis Xavier Cathedral, the columbarium provides a prayerful space for our faithful departed. Read more

---
PLEASE SUPPORT OUR PARISH
In this time of the Stay-at-Home order please help us to help you. Your WEEKLY CONTRIBUTION TO THE FIRST AND SECOND PARISH COLLECTIONS is vital to our parish communities. To make a contribution go to our parish website www.lumenchristi.org.au/Support

If you wish to make a donation directly into our bank account, the details are:
| | | |
| --- | --- | --- |
| WOLLONGONG PARISH: | BSB: 066 711 | Account no: 001794 |
| FAIRY MEADOW PARISH: | BSB: 066 711 | Account no: 001733 |
| GWYNNEVILLE PARISH: | BSB: 066 711 | Account no: 001770 |
---
Mass Online
---